/

Farmers Market tour & Clay-Pot Cooking Class

Organic Market & Cooking Experience

MORNING / EVENING CLASS: PER PERSON $48

9.00am / 3.00pm
Farmers` market tour & Clay-pot Cooking Class is about Traditional farmers' market runs into hundreds of years of history in Sri Lanka. All farmers in the community come to a certain public place and sell whatever the crops they have grown, in order to collect some money to buy their other daily needs. It is a very interesting concept which does not involve any middlemen and give the benefits back to the community itself. However, with the economic constraints and busy lifestyles this concept has superseded and remains only in certain parts of the world. Sri Lanka is a great place to experience Traditional farmers' market and Colombo, however much urbanized, it still provides space for farmers in the suburbs to come and sell their own crops. It is a place where you can get pure organic food as they are homegrown crops which means this is a healthy, community-based & environment-friendly concept. Our Farmers` market tour & Clay-pot Cooking Class is designed to give you this authentic experience.
Claypot cooking has become a trend due to its healthiness and ability to enhance the flavours. Sri Lanka as a country which highly values its traditions and promotes people-centric development, still Sri Lankans love to cook with Clay-pots. So, this tour is a rare opportunity to experience a traditional farmers' market and clay pot cooking in the modern world. With Farmers` market tour & Clay-pot Cooking Class, Our experienced Culinary tour guide will take you through an exceptional journey of traditional cooking, Sri Lankan culture and its way of life.
Start Time
9.00 am / 3.00 pm
Meeting point
Pls Contact Us
Local Cash Needed
For Extra Beer, Tips
Acitivity
Market Visit, Hands-on Cooking, Dining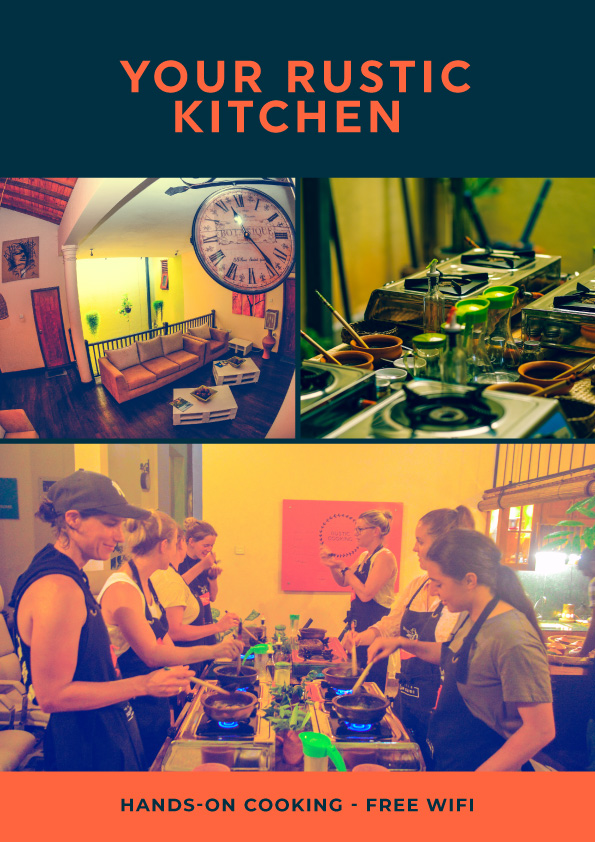 01Meet your Culinary tour guide and get brief about rustic Farmers' Market tour & Clay-Pot Cooking Class prior to the tour. Rustic Farmers' Market tour & Clay-Pot Cooking Class Starts with a tour in the traditional farmers market where farmers sell their own crops. Our guide will give you a detailed description on all local produce, from where they have come and how they are grown. You will get necessary breaks to get your confusions clarified and absorb the atmosphere of the market.
02Pick your favourite vegetables which you will be cooking at the class with the help of our expert food tour guide.
03At the end of the market tour of Farmers' Market Tour & Clay-Pot Cooking Class, return to our Rustic Home, where you will be cooking your own meal under the guidance of our Culinary guide. Learn the tips and tricks of clay pot cooking and techniques involved with it.
04After the cooking is done you can help our team to prepare the table which will give you a good understanding of the dining etiquettes and how we consume food. Have a chat with our Culinary guide on any topic you are interested in. We are more than happy to utilise this time to share our knowledge on Sri Lankan culture and travelling in Sri Lanka so that you can get the best out of your tour.
05At the end of the Farmers' Market tour & Clay-Pot Cooking Class, you will be transferred to your hotel.