/

Colombo Fruit Tasting tour with market visit

RUSTIC GUIDE

4 HOURS / PER PERSON $ 18

2.30PM
Sri Lanka has a rich fruit culture shaped by traditional medical beliefs, nutritional values, and religious beliefs, over several historical eras, namely Monarchical period, European Colonial period and Post-colonial period.

Fruits has attained a top level of the food consumption hierarchy in Sri Lanka. Sri Lanka boasts a rich biodiversity and a geographical diversity which have strongly influenced Sri Lanka to produce an enormous array of fruits, including 29 varieties of banana, and 14 varieties of mango. In addition, there are over 100 wild fruit varieties with flavors that you have never tasted before. Further, fruits are widely used as a herb in Sri Lanka to enhance aroma, add flavors, colors and smokiness to local cuisine. Some have acquired extensive cultural and symbolic meanings.

Due to colonial and post-colonial expansion of trading systems, fruits from different areas have become easily available in urban marketplaces in Colombo. Therefore a visit to this marketplace, under the guidance of our Guide, would offer you a stunning and mouthwatering experience.
This tour is perfect for anyone who wants to safely sample a wide variety of tropical and exotic fruits only found in the southern hemisphere. Experience new tastes and sensations combined with education and humour, and discover fruits you've never heard of before!
You will try at least 17 different fruits while being informed of their health properties and benefits, with several breaks so you can absorb the atmosphere of the market. You will learn about the local diet and gain an insight into the Sri Lankan way of life through a truly delicious feast!
Meeting point
Villa Ivy Crest/Nelum Pokuna
Recommend
Couple/Families/Friends
Options to Book
accommodation
Local Cash Needed
30$ -For Food
Acitivity
Food tasting, Walking, Sight-seeing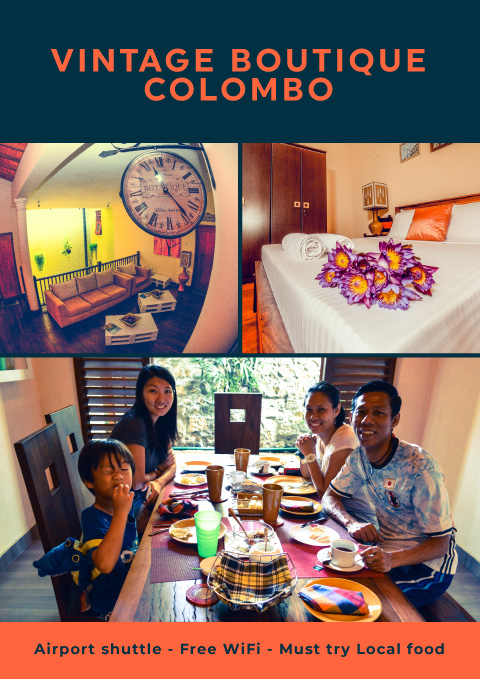 2.30 PMDiscover how velvet tamarind is grown and harvested, and find out how the bitter tropical fruit is turned into mouth-watering jam as you end your day with a sweet surprise! It is astonishing how little tourists know about the variety of fruit grown in Sri Lanka in the wide range of climate conditions found on the island.
3.00 PMApproximately 120 types of fruit grow in Sri Lanka, with most of them distributed to the dry and intermediate zone. Fruit is generally preserved for a short duration. Throughout the years, harvesting and eating wild fruit has interlaced with the lifestyles, culture and traditions of people in the country. Large crowds of people would go into the forests to harvest wild fruit together.
3.30 PMOur fruit market is where local farmers bring their own products to sell – there are hundreds of markets in Colombo. Why is this so important? Many types of tropical fruit adult Sri Lankans tasted as teenagers are now starting to appear in markets. Some will never appear in cities if they are not brought in by village farmers, because they are too fragile to transport or are not grown in a large amount. They simply have to be eaten where they are grown, fresh from the tree. But here, local farmers bring their products to sell from far away using careful transportation methods.
4.00 PMObserve bright colors and eye-catching shapes that you have never ever seen in fruit while listening to our expert guide, while learning about the cultivation of fruits in different zone of Sri Lanka. Some fruit can be hairy, some have lumps and bumps or sharp spikes. Often, the most unusual fruit turns out to be the most delicious.
4.30 PMOf course, fruit is there to be eaten, but for Sri Lankans, there are many additional uses. Certain fruits are used as medicinal herbs while others are used to garnish food dishes and make them colorful, create a fresh aroma and enhance flavor. Learn the different ways of cutting, peeling, cracking and eating the different types of fruit.
5.30 PMSo, in this tour, you'll discover fruit and flavors you never knew existed. Sweet, sour, creamy or juicy – nature has created a smorgasbord of fruit for you to try with the encouragement of our friendly and knowledgeable presenters.