/

Sinharaja Rainforest Tour

Sinharaja Rainforest Tour See the surprises of the Earth's oldest ecosystem

7 HOURS / PER PERSON $ 55

6.30AM
Sinharaja Rainforest Tour takes you into one of earth's first tropical evergreen forested ecosystems to appear without any human intervention and hence is declared as a primary forest. Sinharaja is acknowledged as a world heritage site not only because of its diverse habitats and endemic species, but also because it's potential to let the earth continue to host life by absorbing the carbon that is emitted by human activities. Therefore, no matter what part of the world you live, Sinharaja contributes immensely to give space to catch your breath. Sinharaja boasts a complex and diverse ecosystem that consists of five canopy levels. Each layer of the forest is a different kingdom in its own right. Due to the complex living system and the construction of this forest, one must need careful guidance when touring Sinharaja. Rustic Tour Guide team is well trained for the specific task. Sinharaja Rainforest tour & Sinharaja Rainforest tour
Sinharaja Rainforest tours & Sinahraja rainforest tours -Experience early morning in the rainforest and listen to the chorus of sounds in the waking wilderness of Sinharaja – the only place in the world to spot certain species of birds. Search for one of the smallest orchids on Earth and endemic species of mammals and butterflies as well as a variety of rare insects, reptiles and amphibians. Sinharaja is known as 'the lungs of the island' due to its recycling policy and our love for nature – even if we are far away from the rainforest, we benefit from it every day.
This is a full-day tour that starts and ends in Colombo, and is suitable for nature lovers of all ages.
Transport
Fully Air-Conditioned Car
Meeting point
Colombo/Deniyaya/Kudawa
Recommend
Solo / Couple / Family /Friends
Options to Book
Accommodation in Colombo/ Deniyaya /Kudawa
Things to Bring
Binocular, Trekking shoes, Dark Color clothes
Acitivity
Trekking, Wildlife spotting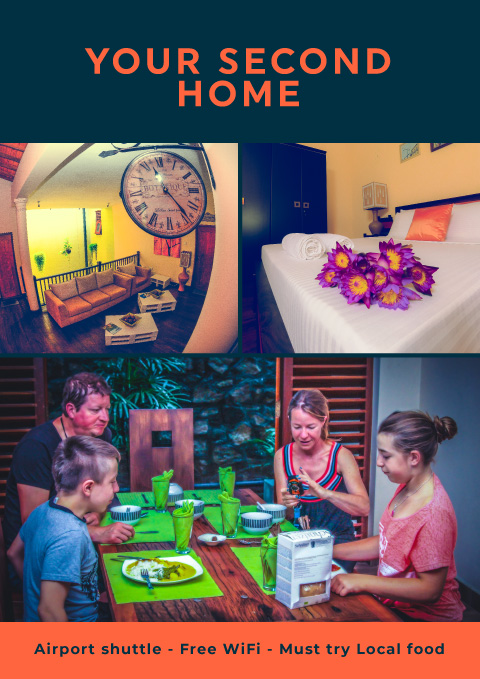 2.00 AMYou will be picked up from your hotel in Colombo
6.00 AMReach Deniyaya/Kudawa
6.30 amStart the tour and prepare for a 4km trek in the gloomy and misty rainforest, where you can find endemic trees, insects, amphibians, reptiles, birds and mammals. Put salt on your shoes beforehand to keep the leaches away – they don't like it!
7.00 amThere's no mistaking that you're in the Sinaharaja rainforest when you hear its chorus – no matter what time of year, day or night, there is a constant buzz from the millions of creatures that call it home. Out of all the insects, the cicada might be the loudest. In the gloomy atmosphere, millions of these creatures form the rainforest's heavy metal rock concert – with an aim of attracting mates with their 100-decibel sound! Their never-ending mating songs regularly confuse birds and other predators, and are a wonder to hear.
9.00 amExpect high humidity and sudden rainfalls in this biome (Rain jackets will be provided). Walk the slippery path under the four-layer canopy at a slow pace and be sure to look out for animals – due to the high density of flora and fauna, they're not easy to spot, but the Sinaharaja rainforest contains the most diverse range and highest volume of plant and animal life on the island. Try to find the endemic green pit viper, hump nosed viper and marvel at the variety of amphibians, including tree frogs. Invertebrates that can be found include the common birdwing, butterflies and leeches.
11.00 amEnjoy Packed lunch at a stone terrace after diving for a refreshing bath at waterfall – although it's colder than the sea, which is at least 28 degrees Celsius, it is still lovely. You can also enjoy the jump from the top of the waterfall and impress your friends!
12.30 pmOn your way back, target it to spot birds, the giant squirrel and perhaps most observable of mammals - clear views of purple faced leaf monkey as groups of 10-14 high up in the forest. Sinharaja wilderness is rich in birds, recorded 186 species to date. 25 out of 27 species of endemic birds in Sri Lanka may be viewed. Late evening transfer to Colombo.