/

Urban Birding Colombo

EXPERIENCE THE BIRDS IN THE CITY

4 1/2 HOURS / PER PERSON $20

5.45am / 3.45pm
Urban Birding Colombo & Colombo wakes up to the dawn chorus of hundreds of birds that live in the city. Their high-pitched avian symphony is louder than that of their country-dwelling cousins in order to be heard above the urban din. Considering Colombo's dense layout and constant hustle and bustle, this other world at the heart of the city is not immediately noticeable. But its wetlands, urban forest, fresh water bodies and two sanctuaries provide a home to more than 110 species of bird out of a total of 459 in the whole of Sri Lanka. Nature is not far away and the birds are at your doorstep – and since they're used to be being surrounded by people, we can get a close look while your Urban Birding Colombo.
Reserve our Urban Birding Colombo & Meet some of the most colourful birds in Sri Lanka and see how they've adapted to the urban lifestyle. The Urban birding Colombo tour is not only for bird lovers but also for those who like to enjoy the city from a different perspective. Colombo is an unexpected haven for birds – you don't have to go off the beaten track or into remote wilderness to spot the avian beauties. Walking through parks, urban forests, ruins, marshes and paddy fields is the most fun way to escape from the city. If you know where to look, you can spot birds everywhere. During the tour, you may see some avian immigrants – find out how they've settled in Sri Lanka. Walk and cycle while viewing the birds, getting refreshments on the way. Your age and skill doesn't matter – everyone will enjoy this tour and the variety of birds you will see.
Start Time
5.45 am / 3.45 pm
Meeting point
Ape Gama/Rustic Guide
Recommend
Couple/Family/Friends
Options to Book
Accomadation
Local Cash Needed
15$ -For Entrance,Tuk Tuk
Acitivity
Birding, Walking,Photography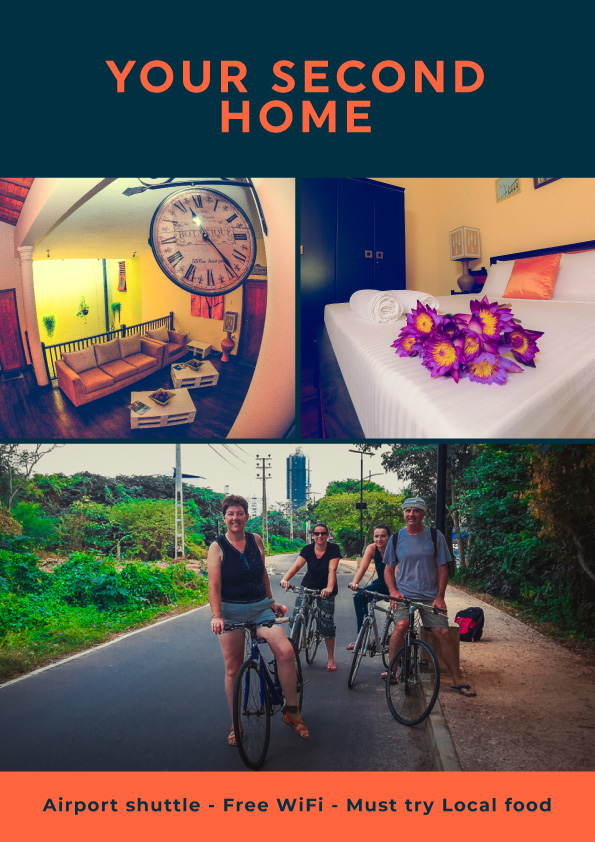 5.45AMWelcome to the Rustic Chic where your urban birding begins. Have a hot cup of tea or coffee and get yourself refreshed while our expert guide brief you about the tour. Ready to Go? Let's start birding
6.00amRustic Chic is not that far away from the best birding location in Colombo where our tour begins. Hence we can take a walk and there is a high chance of seeing few species of birds on our way itself without any binocular or telescope. It is about a 3 kilometer stretch around our early morning birding site which is a perfect paradise for tanagers where we have a good chance to see most colorful birds in Colombo like Purple swamphen, Blue tailed Bee eater, Black hooded Oriole and Peasant tailed jacana.
8.00amAfter the walk around the early morning site we will end up at a small marshy land which is habitat to quite a few native and migrant birds. Here, we hope to be dazzled by an impressive show of Purple heron at the reed bed as it feeds on a variety of aquatic animals while black headed Ibis covered to Asian open bills.
Overlooking the fresh waterway you will be listening to the bird songs while getting refreshed with our packed breakfast.
8.30AMNow, let's get to the prolific wetland area in Colombo in search of an assortment of tropical flora & fauna as well as aquatic birds who are busy catching worms, flies and insects. Birding can be very productive here and you may look for few endemics such as Sri Lankan green pigeon, Sri Lankan barbet, greater Sri Lankan flame back, Ceylon hanging parrot.
Moreover, the great photographing challenge you will meet here is the pied kingfisher's hunt as you're never sure from where or when the bird is going to dive in.
10.15AMAfter the photographic birding & eco walk of nearly 4 hours, we know that you are exhausted and your vehicle is ready to take you either to our villa or where you stay.