/

Volunteer Community tour Sri Lanka

Community Conservation in Rural Sri Lanka

9 Nights / PER PERSON $940

All inclusive
This tour will make you discover island's soul, support rejuvenate rural economy & their life. You will be staying 350 Km away from the city center, in a most authentic, welcoming, charming village in the heart of the nature where traditional taboos & oral performances still exist. You will meet people who are warm, generous and polite with a great sense of humor whose traditional houses are built with mud, cow dung and covered with coconut leaves where their culture is predominantly Buddhism. Immerse yourself in the life of the villagers and use their primary transportation method, the bullock cart. Here, Villagers are practicing traditional shifting & rice cultivation. Cattle are an integral part of their farming system. Activities are ideal for families, friends and couples who are willing to experience the authenticity literally.
THE EXPERIENCE.…….Enjoy the days of learning village culture, observing traditional etiquettes, sharing indigenous knowledge, attending rituals, visiting forest temple, hanging out with host family and villagers, visiting shifting cultivation, listening to the folk songs, cycling along the canals, eating wonderful authentic village food, chatting late into the night, walking through the rice fields, joining farming, riding bullock cart, drinking coconut toddy and taking bucket showers at the well. Basically an experience that can hardly put into words.
Pick Up Point
Bandaranaike international airport
End Point
Bandaranaike international airport
Transport
Fully Air-Conditioned Car/Mini Coach
No of Nights
8N/9D (Can be customized)
Excluded
Tips | Water bottles
Recommend
Couple|Family|Students|Friends
Options to book
Devil Dance | Gala Dinner
Local Cash Needed
200$ -For tips
Acitivity
Cooking, 4×4 Safari, Birding, Attending rituals & ceremonies, Chena cultivation, Farming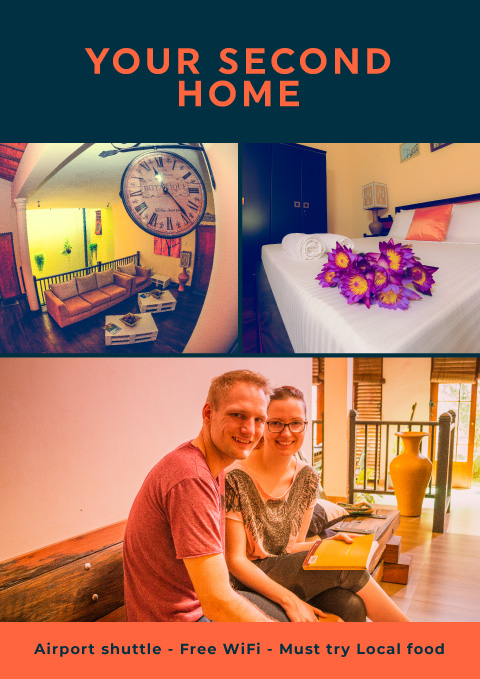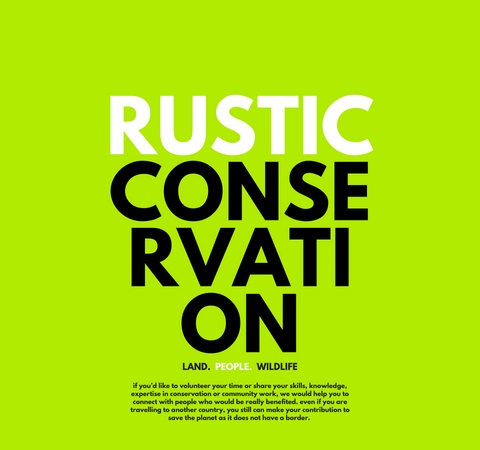 Day 1# COLOMBO - RUSTIC VILLAGE (350KM | 6H30M)
We will be waiting to welcome you at the airport. Depending on your arrival, you will be transferred to Rustic Guide Colombo or directly to the remote village 350km away from Colombo. On the way, you will visit the gem museum in the city of gems, cross many villages and you will enjoy your lunch overlooking Udwalawe National park reservoir. Be greeted by members of the family with whom you will stay for the rest of your tour. Taste 'Kurakkan Pittu', a Sri Lankan village specialty, for dinner and stay overnight at the village house with the host family.
Day 2# AGRICULTURAL ACTIVITIES | COOKING
Be awaken by the sound of hundreds of male peacocks' calling in the morning and enjoy the breakfast outdoors admiring village setting. You will walk by foot through the village to see the interior of the village (approx. 4 hours). Meet the villagers and participate in agricultural activities and learn their life style.
Lunch with the host family. Take part in late afternoon cooking classes to learn the preparation of Sri Lankan curries and tasting of local specialties.
Dinner and overnight stay with the family.
Day 3# CHENA CULTIVATION (TREE HOUSE/CAMP SITE) /FISHING
Taste the authentic village breakfast at the bank of the lake listening to bird songs. Then, browse the village by bike (3h) crossing canals, rice fields and discovering different farming. Enjoy local specialties prepared by a village family. After lunch, it's the opportunity to visit Chena farming (shifting cultivation), meet its inhabitants and eventually participate in Chena cultivation activities, centaury old techniques & practices. Experience an adventurous dinner and overnight stay in a tree house, that is protecting crops from wild animals, while listening to folk songs and tasting coconut sap based arrack.
Day 4# FOREST MONASTERY | NIGHT TOUR
Departure by car to forest monastery to make an offering and thus express gratitude to Buddha. Accompanied by a monk, you will participate in a brainstorming session on Buddhism and learn forest monastic life followed by a night visit in the village in search of nocturnal animals. Back to host family for dinner and overnight homestay.
Day 5# ARUGAMBAY
At the breakfast, enjoy curd, a Sri Lankan made delicacy from Buffalo milk, and treacle. you will leave for Arugambay, listed as one of the top ten surf points in the world! Road is lined by rice fields and small village houses, the opportunity to discover the peasants in their daily lives. Along the way several stops are planned. Visit Lahugala National park & Magula maha viharaya. You will continue to Bay of Arugambay via city of Pottuvil. Enjoy the whole evening in the beach and back to the village after dark.
Day 6# KUMANA NATIONAL PARK
Early morning Departure by car to Kumana National park renowned for its avifauna, particularly for its large flocks of migratory waterfowl and wading birds. The journey promises to be picturesque; small forest patches, high rise palm trees to the blue sky, and landscapes of unending rice fields surrounded by fresh waterways. Several stops are planned on the way. At the entrance, transfer to 4x4 safari jeep in search of countless birds, deer, wild pig, reptiles, Munjac, water buffalo, Sri Lankan leopard, toque monkey, mugger crocodile and star tortoise.
Day 7# GAL OYA NATIONAL PARK | DIGAVAPI
After a typical Sri Lankan Breakfast, drive to Galoya National park & largest reservoir in Sri Lanka. You will visit Galoya Dam and its vicinity in a 4x4 safari in search of mongoose, Sri Lankan elephant, Sri Lankan axis deer, Sri Lankan sambar deer, Sri Lankan leopard, toque monkey, wild boar and many more. Taste your lunch at the river bank and continue the day with an evening boat trip on the Senanayake reservoir to capture birds, butterflies, water buffalo & three important herbs of the Ayurveda medicine, Triphala: Terminalia chebula, Terminalia bellirica and Emblica officinalis.
Depending on the time, you will visit 2nd century BC stupa where Buddha supposed to have meditated on his third visit to Sri Lanka.
Day 8# VILLAGE RITUALS | CEREMONY
Morning bullock cart ride and you will be attending village rituals & ceremonies related to cultivations to void planetary disorders and evil effects. Enjoy the ceremonial village food. Free evening and night!
Day 9# DEPARTURE
Back to Colombo and transfer to the airport & flight back home.