/

Cooking Class Sri Lanka With Market Visit

HANDS ON COOKING EXPERIENCE

Morning / Evening Class: Per Person $60

9.30am / 3.30pm
Food is one of the single most significant trademarks of any culture, and often becomes the basis for cultural stereotypes. England, for example, is renowned for its Sunday roasts, whilst pasta and pizza are typically associated with Italy. Trying & cooking different cuisines can be a great way of exploring foreign culture in their local setting. Nearly every culture has its own food and its own customs associated with it. The customs and terminology that accompany eating in Sri Lanka are passed down through generations since Chena cultivation society. We take the main meal of the day at midday & for us dining is still a ritual. For Sri Lankans Food is meant to be offered & shared. Sri Lanka is a country where people think, first & best to the guest. Not only has each region had its own spin on local taste to the area but also different methods of cooking. We never used cookbooks, instead, culinary traditions passed through oral tradition. ( Cooking Class Sri Lanka With Market Visit )
Unlike in the west, dining in Sri Lanka is still a ritual. We are taught to serve others before ourself. We should be mindful that others have enough to eat and drink before serving ourselves. like Italians, for Sri Lankans walking whilst eating is considered being disrespectful. So, absorbing the local dining protocol is a crucial factor that helps you enjoy the meal to the maximum while letting you realize the culture associated with it. The cuisine, the way of eating and the rules that you must put up with while eating are so unique that you must sit down for a meal to experience it essentially. Join Our Cooking Class Sri Lanka With Market Visit to learn More.
Meeting point
Pls Contact us
Recommend
Couple, Familiy, Friends
Options to book
Hotel Pick Up, Homestay
Extra cash needed
Extra Beers, Tips, Hotel Pick up
Acitivity
Market visit, Cooking, Dining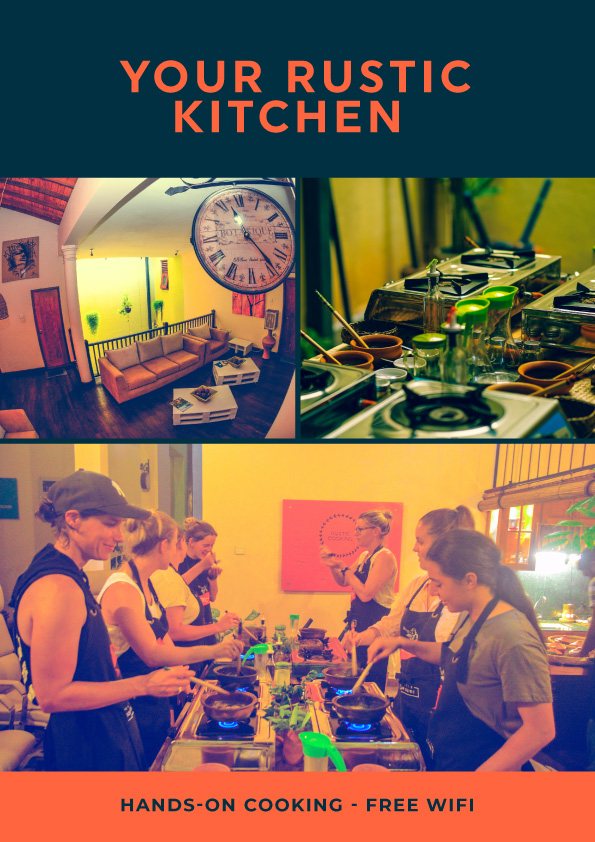 8.30amWelcome to Cooking Class Sri Lanka With Market Visit. If you are not an in-house guest, enjoy our freshly made fruit juice or a herbal drink, wander around our villa and get yourself refreshed & prepared for the tour while our experienced guide brief you about the agenda. Before Starting Cooking Class Sri Lanka With Market Visit Colombo, you will get the chance to select a menu for the preparation form our family recipes which works for everyone
8.45amMost probably local market will not be as same as you imagined. It is similar to European eco shops. Our grandmas picked fresh vegetables from their back yard soon before the preparation. Without visiting local market, you won`t have a deep understanding how to pick right vegetables, spices and other stuff properly. So, our guide will give you enough traditional tips followed by the locals to pick and choose the best spices or vegetables during the market visit with real examples. At the end you can pick desired tropical fruits for your desert. Additionally, you will be able to learn about the ethics of local market, that you cannot find in guide books.
10.00amSimilar to the palm technique used by Italians to measure spaghetti, we too have lots of such traditional techniques and tactics when it comes to home cooking which are not explained (or rather cannot be explained) in cook books or that sort of videos. Our chef is well aware of those tips and tricks, which are proven through generations, that makes your food tastier with a better aroma and color. He will get you involved in every step of cooking from cleaning to measuring to real cooking while giving you those tips associated with each step. We will take relatively a longer time than Europeans or Americans to prepare a meal but you will never regret the time you spent once you tasted the food.
12.00pmNo matter where you are in, there are always certain manners to be followed in dining table. So, Eating like a local can be trickier than you might think. Every culture has its own food beliefs, traditions and etiquettes. Our first rule is to serve others before ourselves. Let yourself go from tourist to local in Sri Lanka while knowing Sri Lankan dining etiquettes and manners.
1.00pmAt the End of the Cooking Class Sri Lanka With Market Visit Colombo, you will be granted Rustic Tour Guide`s Cooking certificate & recipes