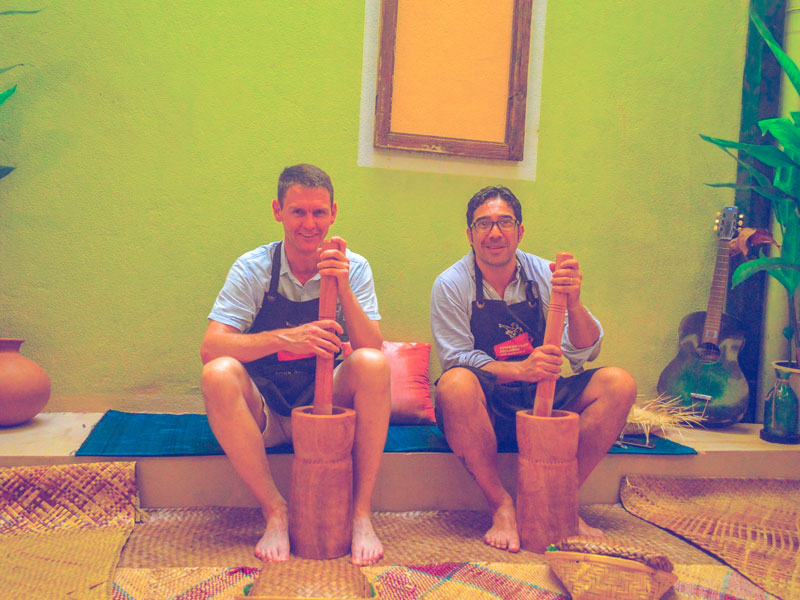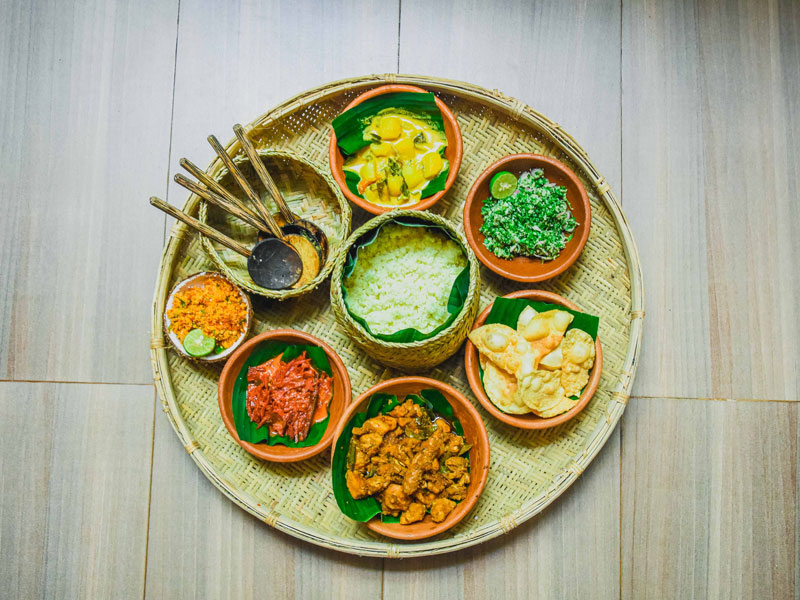 The Best Cooking Classes in Sri Lanka
No doubt, Sri Lanka is famous for its pristine beaches, marvellous archaeological sites and diverse wildlife. In 2019, Word best travel guides nominated, Sri Lanka as the number one tourist destination. So, if you are looking to immerse yourself in this vibrant culture & get the most out of your experience, Cooking is the best way to move from being an outsider to actually be the part of the community to experience the local way of life. Cooking is an art and it explains country's hidden culture. Every dish has a story and it reflects Cultural & historical evolution.
Before we jump in to the best cooking classes in Sri Lanka, first will find out why Sri Lanka for cooking. Sri Lankan cuisine itself is a culture involving lot of different food habits, traditional cooking methods, techniques, tools and unique dining etiquettes. Its cuisine is enriched through generations running back to thousands of years. Moreover, different type of spices play a crucial role in Sri Lanka cooking and its taste is completely different from even the flavors of other asian countries.
Whether you consider yourself a foodie or not, the fact is, you have to eat spicy food when you are in Sri Lanka. So, it is worth trying at least one cooking experience when you are in Sri Lanka to get right amount of idea about Sri Lankan Gastronomy & world of spicy food. Now let's find out about the best 5 cooking class to take in Sri Lanka.
01.
Gourmet Market tour & Hands-On Cooking Class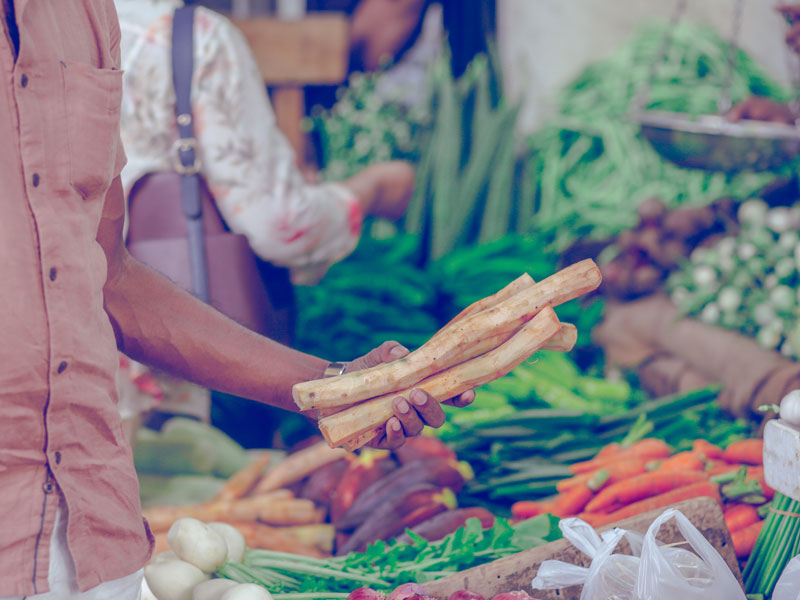 This Gourmet market tour is a Cultural Introduction. In Sri Lankan Cooking, the market plays a vital role. Traditionally, Sri Lankans are used to visit the market at least once a week. You will not get a comprehensive idea without having a guided market tour. Basically, you are going to get an idea what Sri Lankans do eat in their daily life. So, The tour starts with a Local market tour where you get to learn a lot about Sri Lankan way of life, spices, vegetables and other local produce. the market tour is made so enjoyable by giving small challenges where you can have lot of fun while learning about Seasonal & Regional produce, which is intended. You are lucky to be cooking in the most beautiful kitchen when you sign up for this Gourmet Market tour & Hands-On Cooking Class. As its name suggests it is a real hands-on cooking class. It can cater up to a maximum of 8 pax and everybody gets the same practical experience. It is not a mere demonstration or just waiting and stirring the pot. The whole tour is conducted by an official food tour Guide. This is Our 1st selection of the best 5 cooking class to take in Sri Lanka.
02.
Farmers Market tour & Clay-Pot Cooking Class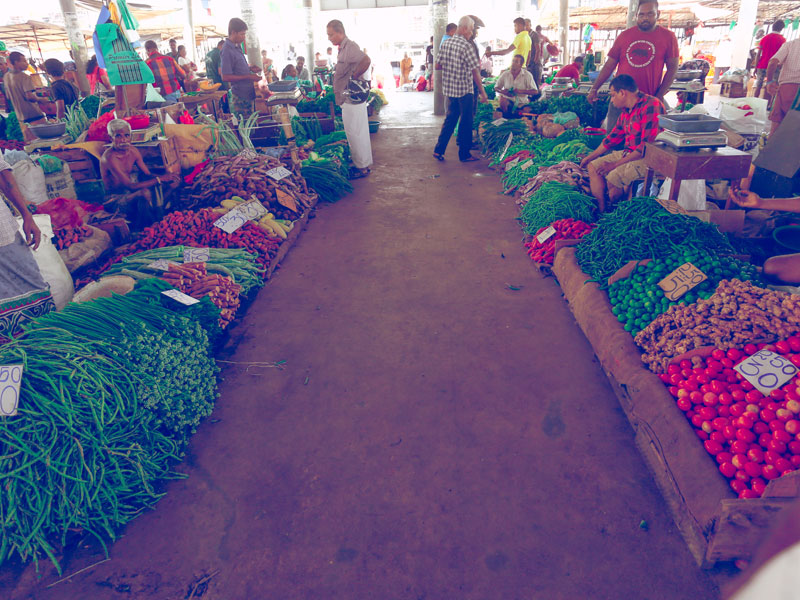 Shopping at a local farmers' market is a unique experience. You have endless opportunities to learn where farmers themselves sell their crops directly to consumers. You will be experiencing lots of different type of organic produce and learn about sustainable cultivation process which helps you to understand the source of fresh, local food. Clay pots were traditionally used in Sri Lankan cooking but nowadays they are substituted with other metal and steel pots. However, since there are some inherent qualities in clay pot cooking, like the improved taste and being able to preserve the food for a longer time, it is becoming a trend now. Additionally, clay pot cooking is not widely popular in western countries and hence it is a great opportunity to experience it. This is Our 2nd selection of the best 5 cooking class to take in Sri Lanka.
03.
Vegan Cooking Class with Local Market tour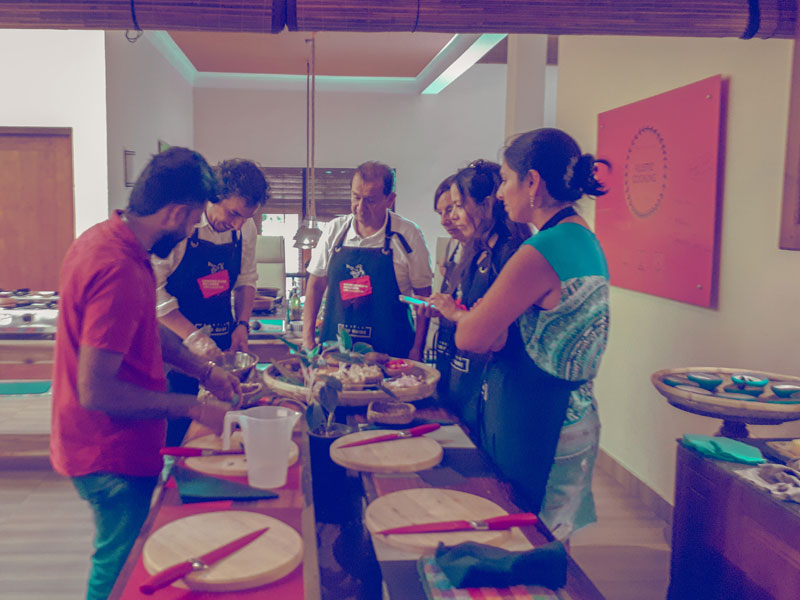 Being vegan is not only about abstaining from consuming meat and animal products. It is a completely different way of life and Sri Lanka is a great place to practice veganism. According to the Buddhist culture established in Sri Lanka for over 2500 years, any form of cruelty or harm to any living being is a sin. It does not encourage eating meat either. So, Sri Lanka has its base on veganism and it is strongly attached with its culture. Guided Fruits and vegetable market tour gives you endless vegan options in an evergreen island. So, do you think you can find a better place to take a vegan cooking class than Sri Lanka and Vegan Cooking Class with Local Market tour is the best vegan experience you can ever take in Sri Lanka. This is Our 3rd selection of the best 5 cooking class to take in Sri Lanka.

04.
Seafood Cooking Class & Fish Market Tour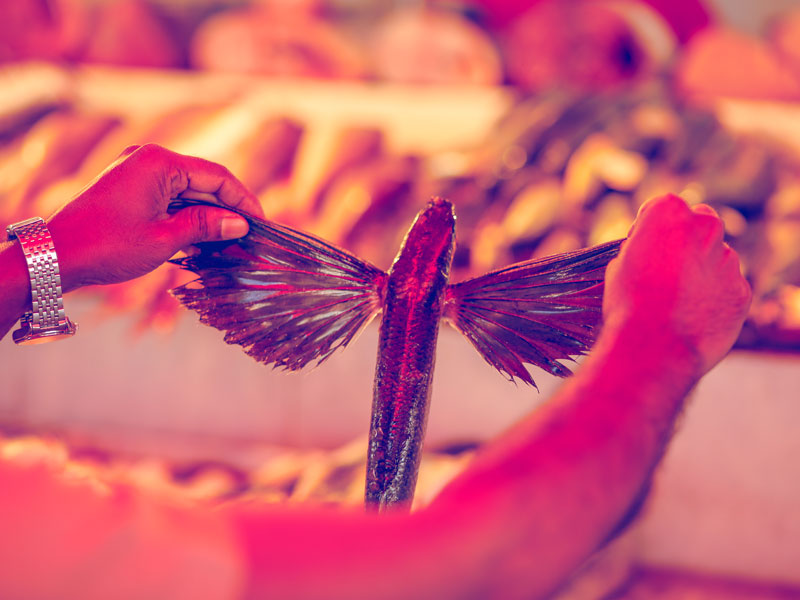 Being a tropical island, Sri Lanka has the luxury of getting a good catch of fresh seafood all year round. Anyone visiting Sri Lanka eyes on enjoying some succulent dishes of seafood at some point in their tour or some are visiting the island just for that. Sri Lanka is such famous for its fresh and mouth watering seafood. A tour in the fish market and learning how to cook your own seafood will be an awesome experience for all the seafood lovers. At the fish market you can see a wide range of fish and seafood you have never seen before which are not commonly found in all parts of the world. Further, it will be a fully hands on cooking class where you can involve in all the cooking activities and learn about using of spices, when, what and why. The chef is an expert in seafood and Sri Lankan cooking. It will be an exciting and interesting experience to know your seafood and cook them on your own which will help you to cook them at home. This is Our 4th selection of the best 5 cooking class to take in Sri Lanka.
05.
Market to Folk : Exclusive Sri Lankan Flavors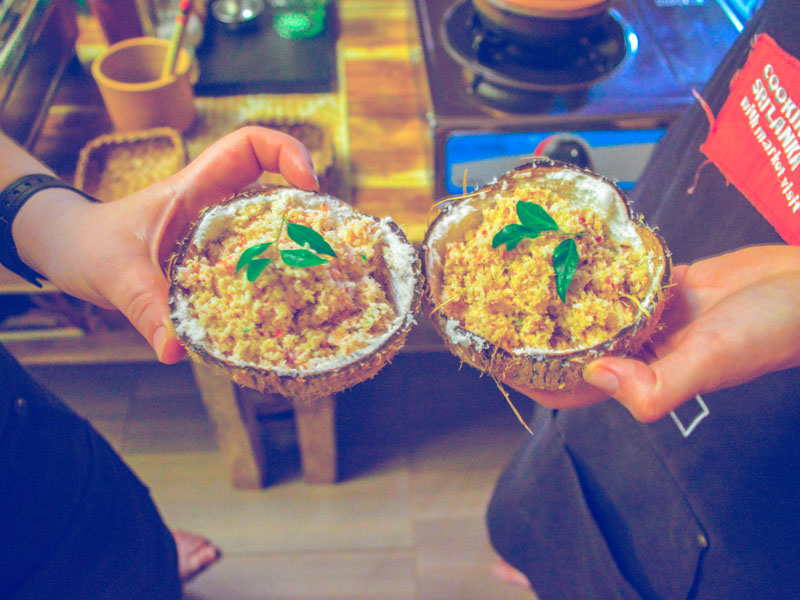 Local markets in Sri Lanka are full of vegetables, fruits and spices with vibrant colours and distinctive flavours. This food tasting tour includes a tour in one of the biggest local markets in Sri Lanka. You might have eaten lots of different varieties of tropical fruits, but not seen them as whole fruits. You can taste the fruits at the market itself and each fruit has its own taste. You can see vegetables of a range of different colours and back at the villa you can see what happens to them when cooked. It is not going to be a cooking class but rather a food tasting tour. A number of different vegetable dishes along with fruits will be available for your tasting. Presentation of them is the best part of this tour which tantalizes your taste buds. The experienced chef will help you to identify the subtle differences between some fruits or vegetables. No doubt, the best food tasting tour in Colombo. This is Our last selection of the best 5 cooking class to take in Sri Lanka.