Why Should You Do a Market Tour in Sri Lanka
Are you making plans to visit Sri Lanka? A visit to Sri Lanka is incomplete without exploring its countless chaotic and colorful markets. A market tour will give you first-hand experience in local culture and people. There are markets all over the island, ranging from big markets like Pettah to small markets (pola) held once a week. All of these will give you a great chance to taste local produce and experience the real Sri Lankan culture. There are many reasons why you should arrange a market tour in Sri Lanka. While there are many things to do in a Sri Lankan market tour, different markets will also offer you different products as well as experiences. So, let's now look at some things you can do in a market tour in Sri Lanka and some interesting markets in Sri Lanka.
Doing a market tour in Sri Lanka will give you a chance to taste and buy local produce. Most local markets have artful displays of fruits and vegetables, some of which you may have never even seen or tasted. Besides, don't forget to taste some unique fruits like Rambutan, Naminams, Uguressa, and Mangosteen.
Sri Lanka, being an island surrounded by the sea, has an abundance of fish. Most coastal towns have fish markets, located along the beach. These are really interesting places to visit as you can buy fresh fish just off the boats.
Although most small farmers' markets feature mostly fresh food products, these are not the only things Sri Lankan markets have to offer. You can find many different products such as curd, treacle, Sri Lankan pickles, traditional woven mats, woven baskets, and many other household items.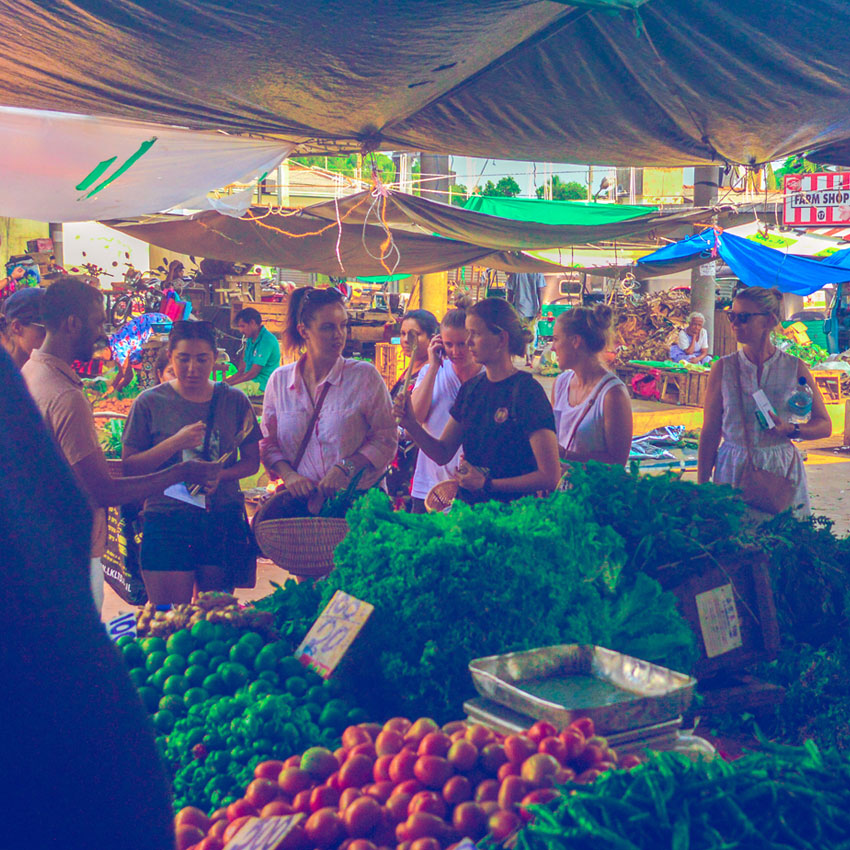 Doing a market tour in Sri Lanka will help you understand Sri Lankan culture and traditions. Bullock carts, rusty, old-fashioned weighing scales, tireless porters and vendors hawking their wares are all a part of the charm of Sri Lankan markets. You can even observe local buyers and learn the art of haggling.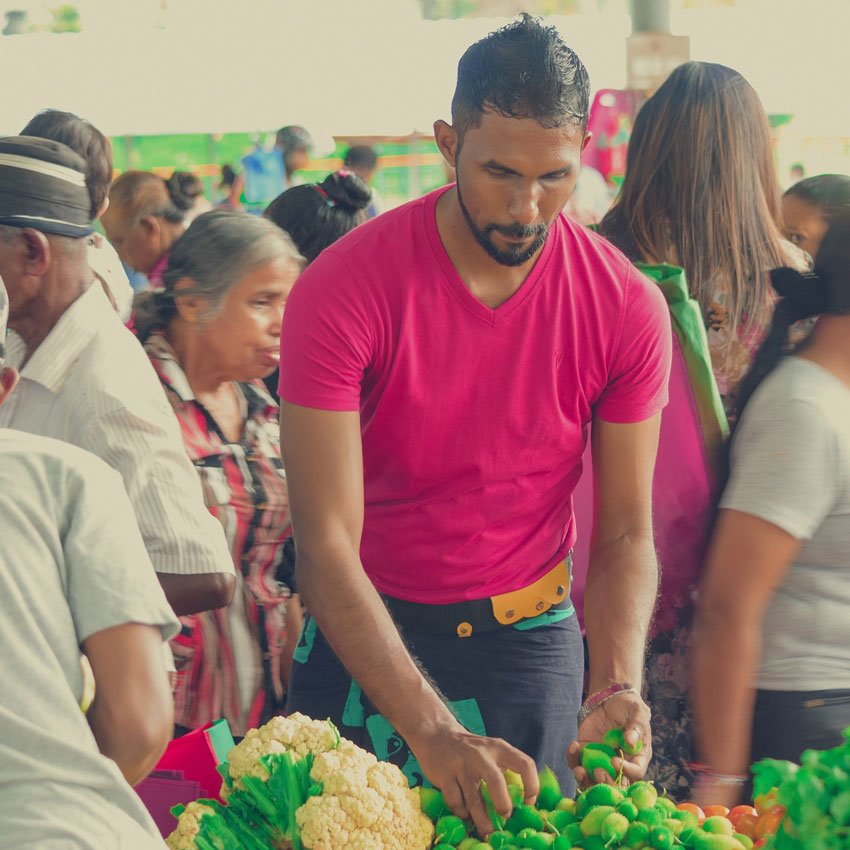 Even if you don't need to buy anything, a market tour in Sri Lanka is an opportunity to see the country's bounty and meet people. Sri Lankans, well known for their hospitality, won't hesitate to treat you with a genuine smile, and strike up a conversation with you, even in the buzzing market. This is also a paradise for those who love people watching.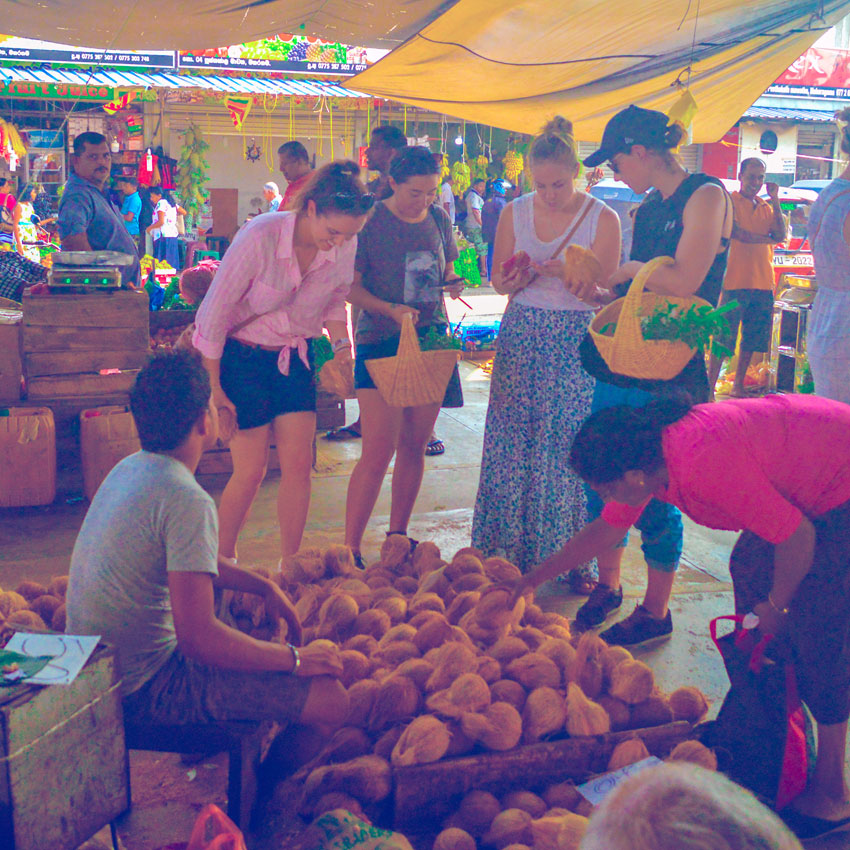 Different Sri Lankan markets may offer different regional products and may have their own unique flavors. So let's now look at some fascinating places to do a market tour in Sri Lanka. Pettah market, at the heart of Colombo, is a good place to visit when you are doing a market tour in Sri Lanka. This is perhaps the largest Sri Lanka market, spread over several interconnected streets. This chaotic market in Pettah offers a wide variety of products, ranging from mobile phones, electronics, plastic items to food items and ayurvedic herbs.